Electrostatic Disinfecting
How does Electrostatic Disinfection work?

Electrostatic disinfection is a fast and effective way to provide maximum coverage of touchless disinfection. Electrostatic spraying technology uses an electrostatic applicator that gives a negative charge to the disinfecting solution as it leaves the spraying tip. The electric charge created by the electrostatic sprayer makes the disinfectant solution wrap around objects and adhere to the whole surface. The EPA approved disinfectants kill bacteria and virus such as COVID-19 in just minutes.
I already have someone applying disinfectants in our offices.
Some companies may already have personnel wiping surfaces with disinfectants on commonly touched items like door handles, phones,faucets and flat exteriors. Electrostatic disinfection is not meant to replace basic reoccurring scheduled services. It is an additional service that helps to make sure all surface areas, large or small, as well as fabric surfaces that can't get wiped down, are disinfected. It is very important to get all surface areas.
How long does a disinfection application last?
Although electrostatic disinfection does not generate a surface barrier, it will kill 99.99% of all harmful germs, bacteria and viruses on every surface that was treated. Disinfecting will kill harmful pathogens at the time of treatment but will not protect those same surfaces from becoming infected again later. Your office environment might require electrostatic disinfection more frequently in certain areas because they are introduced to new, potentially harmful pathogens daily. We can provide a custom disinfecting maintenance program for your office to help stop future viruses.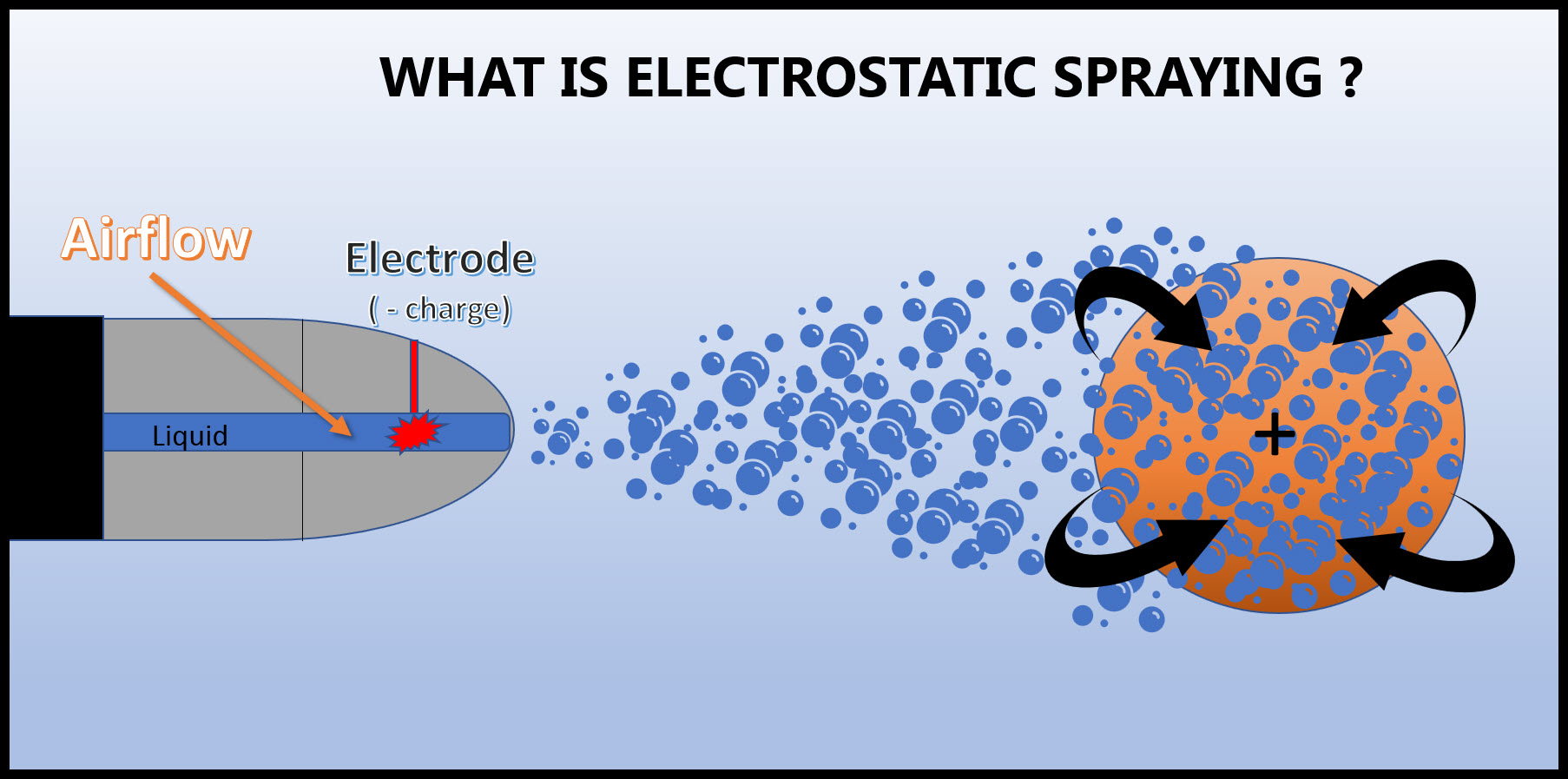 Manually Wiping on Disinfectants
Electrostatic Spraying Disinfectants