Professional Guaranty
You can be assured that we will engage in only the most professional treatment of your facility and the methods we have selected. Under no circumstances do we engage in the popular bait and switch method commonly marketed by low-ball pricing companies called "Performance Cleaning" which entails only cleaning those areas that "look" dirty no matter what has been promised. Our job is to maximize the life of your carpet.
Service Providers
GBS Group, Inc. realizes that successful execution of any service is highly dependent upon those employees who perform the service. We place a major emphasis on hiring and training the best employees. At GBS Group, we do not subcontract out any of our services. All of our Service Technicians are GBS Group employees and each employee must pass a criminal background and an annual drug screening test.
Carpet and Rug Institute - Seal of Approval Service Provider
To maintain the peak performance and beauty of carpet, the Carpet and Rug Institute recommends periodic professional cleaning. The Carpet and Rug Institute also recommends the use of Seal of Approval products, and is proud to recognize those service providers who utilize Seal of Approval products.
Green Seal is a non-profit organization that uses science-based programs to empower consumers, purchasers and companies to create a more sustainable world. GBS Group prides itself on making sure we do our part to help improve human health and the environment by using Green Seal Certified products in our cleaning services.
Unplanned Service
Emergencies and unplanned service are inevitable. We place special emphasis on our ability to respond to these circumstances as quickly and thoroughly as possible.
Technical Expertise
A hallmark of our service is that we train our service providers to become Senior Certified Textile Inspectors. These individuals are highly trained and experienced. Our organization includes professionals certified by the Institute of Inspection Cleaning and Restoration and the Carpet and Rug Institute.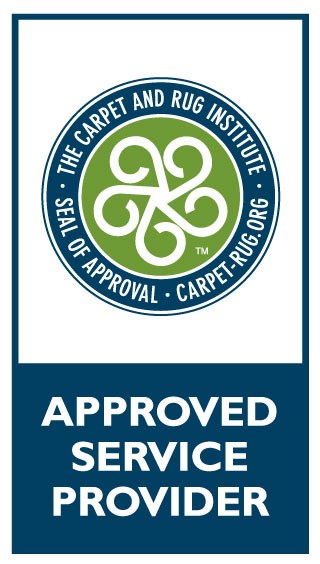 Manufacturer Recemmonded
We work with all of major carpet, tile, stone, and furniture manufacturers to assure that we utilize the best and safest cleaning chemistries, equipment, and processes available in order to maximize the cleaning results at your facility.
Pre-Inspection
This can be a very important action, as many conditions require expert review as to both the cause and the remedy to ensure successful service or restoration. Prior to any service, GBS will conduct a pre-inspection when applicable or upon customer request.