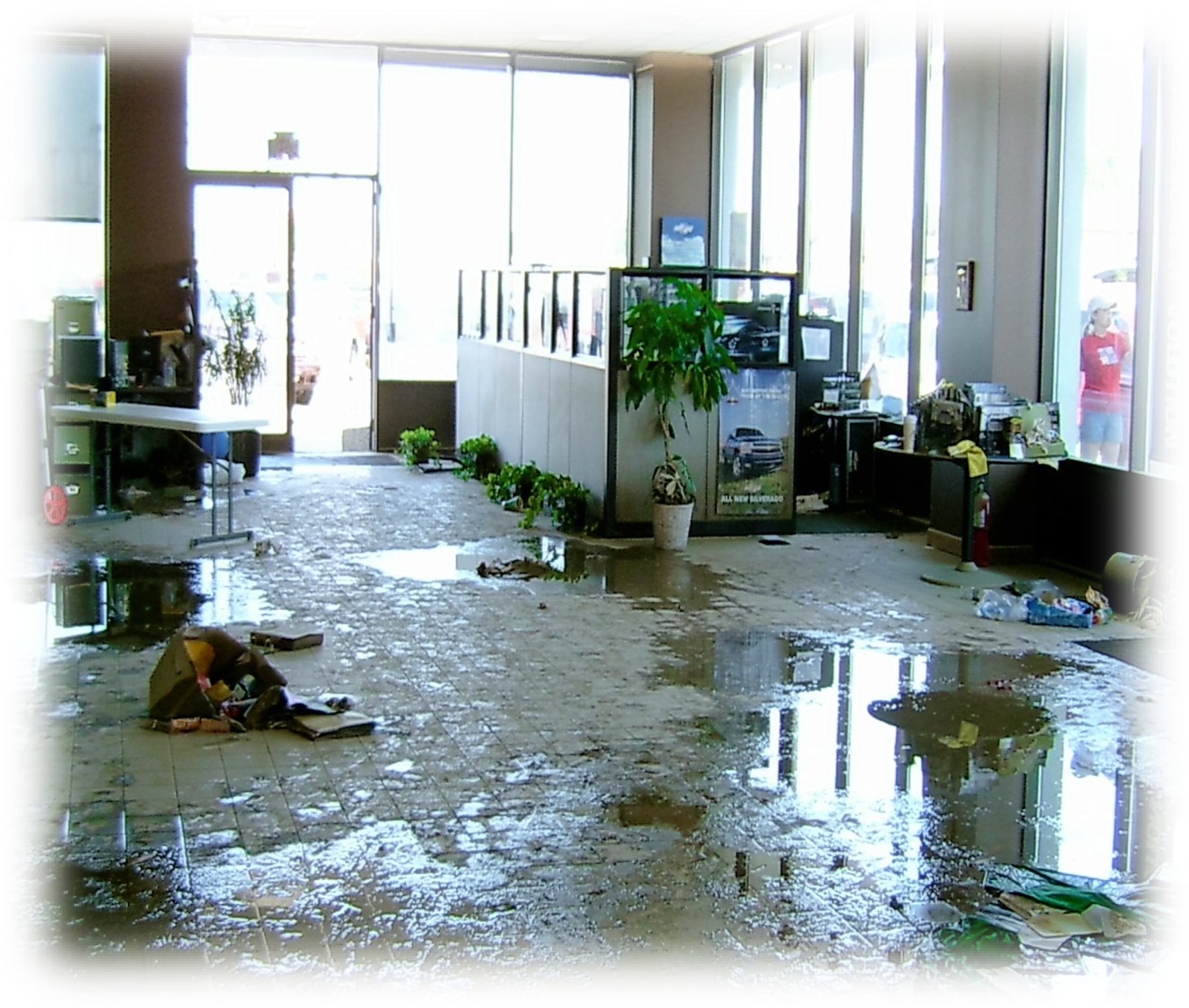 While the spread of viruses might feel unavoidable in a shared office environment, the fact is that a good cleaning and disinfection can significantly minimize or remove major viruses on surfaces and objects in the office. At GBS Group, Inc., we can apply EPA approved anti-microbial and disinfectants in your offices to help kill 99.99% of the germs and bacteria.

Break Room - Countertops, Exterior of Appliances, Cabinets
Desktop surfaces
Workstation Panels
Monitors, Mouse, keyboards, phones
Furniture
Doors & Handles/Doorknobs
Tables
Light Switches
Restroom Sinks, Toilets
GBS Group, Inc. provides water and flood emergency service to corporations and commercial real estate management companies.

Water damage of facilities happen unexpectedly by a plethora of events including flooding, burst pipes, overflowed toilets and many other sources. Regardless, it can be devastating to an office building and the possessions inside. Water will swell, discolor and crack wood, stain documents and books, decay, and damage circuit electrical components.
Mainly, it causes business disruption. Early water damage is called primary damage and the effects can usually be seen immediately. However, it is much more difficult to see the damage caused by moisture that changed from a liquid as it travels throughout the building causing secondary damage as it changes into condensation.